Something You Already Know
- CD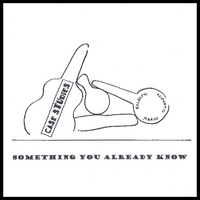 A collaboration with my favorite songwriter, Mark Rallings. Natural and rugged, but easy on the ears. Songs that make you feel good and think hard.
Hear clips on the Samples page or buy it here.
Textured grooves, wry wit, friendly towns, spiritual thirst, and refreshment where you weren't expecting it. Want to hear the songs? Sample of a few of them on the Music page of this site, or sample all of them by clicking the album cover here. 30% discount if you buy multiple copies.
You can buy the songs individually or the whole album.